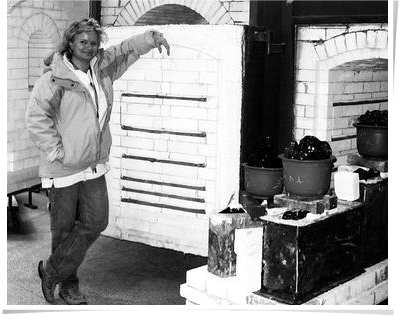 2012 MPhil/PhD Candidate, Royal College of Art, London (Glass)

2010 MA, Shanghai University, Shanghai, China (Glass Art)

2001 BFA, Hong-ik University, Seoul, Korea (Metal Art and Design)

1997 Foundation Year Diploma, Ontario College of Art and Design

1988 Barrister and Solicitor in and for the Province of Ontario

1986 D. Juris, Osgoode Hall Law School, Toronto, Ontario

1983 BA (Hons.), Queens University, Kingston, Ontario (Russian)


I was raised in France and Canada and have also lived in Russia, Australia, Korea and China. I have a degree in Russian Language and Literature and practiced corporate and securities law in Canada and Australia for some 10 years.

Although I am a lawyer by profession, I am an artist at heart. I therefore left my law practice in 1997 for Art College and have never looked back. Beginning as a student of sculpture at the Ontario College of Art and Design, I then obtained two art degrees in Asia, for which I learned both Korean and Mandarin.

During the 6 years I spent in Seoul raising young children, I obtained my BFA in Metal Art and Design from Hong-ik University and two black belts in Taekwondo. I then moved to Shanghai for 7 years, during which time I developed a passion for glass. I received my MFA in Glass from Shanghai University and remain the only Westerner with an MA in glass from a Chinese university.

My work in glass is therefore informed by my travels and a 15-year immersion in Northeast Asian cultures.

I am currently based in London, where I am an MPhil/PhD candidate at the Royal College of Art, researching the idea of 'Glass as Ink', with an emphasis on representing the rhythms and subtleties of Chinese traditional landscape painting and calligraphy, in the contemporary context.